Cape Town Blinds will not hesitate to service the properties of Thornton in the Northern Suburbs, with the best blinds and shutters possible. On the boundary of North and South, this sister suburb to Pinelands is a restful residential area surrounded by green trees and family homes. If you are in need of blinds to finish the professional look of your office, to upgrade your school classrooms with shutters or to vamp up your home for the coming season, Cape Town Blinds is only a phone call away.
Once you see a blinds product that you feel will best work for your needs, contact us. We will gladly assist you in Thornton to finalise all the details! After arranging a meeting, we will take measurements before returning to finish the job.
Need blinds or shutters in Thornton?
Custom Blinds & Shutters For Thornton, Northern Suburbs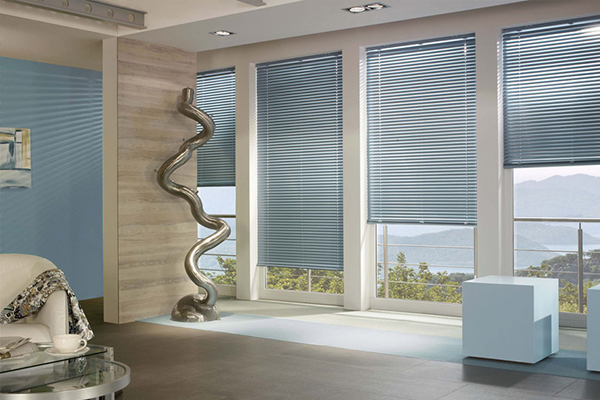 Aluminium Venetian Blinds
Living in the Northern Suburb of Thornton, Cape Town Blinds' Aluminium Blinds could be just what you need to insulate your home or dress your local business windows! This is the most budget-friendly options we have and naturally it's one of our best sellers too. Choose from a broad selection of lovely colours to match your property exactly and bring the room to life a bit. These blinds are no fuss to clean in a 1minute wipe down and they are easily operated with drawstrings and rotators. Aluminium Blinds are great at insulating the room, meaning hot air remains out in Summer and inside in Winter. Lower the cost of electrical bills in Winter and order your unique Aluminium Blinds as soon as possible!

Wooden Venetian Blinds
You live in Thornton in the Northern Suburbs and you need something appealing to adorn your windows that matches your home. Wooden Blinds would make a really great natural interior solution for any home in Thornton, offered in a few woody hues and white finishes. These finishes which are applied make these blinds highly durable, if looked after and add a lovely organic feeling to living spaces. Wooden Blinds are energy-efficient, trapping warm air inside during Winter and saving you on energy-related costs. Just wipe down to keep them clean and maintained, these could be the perfect look to finish off the house with. Leave us a message or call us right now to get your custom wooden blinds!
Vertical Blinds
Home offices, work environments and modern-looking interiors in Thornton, Northern Suburbs can all benefit with our custom vertical blinds. One of our best-sellers, these blinds can be used in many different ways and come in a variety of fantastic colours! Have them to the left or right or close them completely to keep the warmth inside during winter and out during summer. The material we use to make the blinds is very convenient to spot clean with a damp cloth. Vamp up your office or living room with these stylish vertical blinds by contacting Cape Town Blinds and placing your order.

Roman Blinds
Want to put blinds on the windows of your Thornton property, but can't find a place in the Northern Suburbs that sells the right sort of thing? Cape Town Blinds offers you the option of creating your own 100% unique roman blinds, having a big selection of colours, textures and fabrics to choose from. Keep your house cool in Summer when it gets too hot or trap the heat in during Winter with our Roman Blinds. Furthermore, Roman Blinds are convenient and easy to operate, just tug up or down. Contact us right away to make your living space what you want it to be!

Bamboo Roller Blinds
Members of Thornton who are seeking something more attractive to decorate their windows in, should consider putting a piece of Bohemia into the room with Bamboo Blinds! Complementing the rooms look in a relaxed way with an organic style is what make bamboo blinds so unique and attractive. Natural and eco-friendly, these blinds are conveniently light-weight and very easy to use, just roll up or down. The user-friendly design enables you to clean all the slats in one motion with a damp cloth, without any spaces in-between them to hinder you. Covered in durability-enhancing varnish, these blinds can definitely suite your eco décor needs. Don't wait, call Cape Town Blinds as soon as possible to order your uniquely customized Bamboo Blinds!

Shutters
Are you living in Thornton and afraid of people breaking into your property? Shutters are an ever-lasting and highly attractive option, offering you the same level of protection as burglar bars. At Cape Town Blinds, you can make your shutters look any way you like from Cape Dutch styling to Aluminium based shutters. Also offered in many colours depending on the materials you choose, Shutters will enhance and bring rooms to life. Shutters are also the best at insulating, able to keep sound, heat and light in or out, at leisure. Take your living space to the next level and improve the quality of life tenfold with our premium custom shutters by ordering today!
Blinds & Shutters Customers in Thornton
We have purchased blinds from Kyle and the Cape Town Blinds team several times already and they have yet to disappoint us.
Wide variety of blinds options to choose from that can be customized to whatever your need. Super happy with their work.
Start your Thornton blinds and shutters consultation