The idyllic Atlantic Seaboard is one of the most beautiful regions of the Cape, extending along most of the best Bays surrounding Cape Town. Many famous resorts, restaurants, beach houses and exclusive dwellings reside here for it's illustrious oceanic view. The glare of the sea at certain times of the day make the Atlantic Seaboard a location where installing blinds or shutters is absolutely a necessity! It would only be an ultimate pleasure for Cape Town Blinds to install the perfect custom blinds or shutters and add to the style of any of these beach-side structures, in this enchanting area of Cape Town.
Call us to arrange an appointment where we will personally drive out to your home in the Atlantic seaboard, take measurements and finalise any customisations you desire for your blinds or shutters, before finally returning to neatly install your unique vision. It's as easy as a phone call, but you may also leave us a message and we will call you back!
Meet with an Atlantic Seaboard Blind & Shutter Expert
Atlantic Seaboard Blinds & Shutters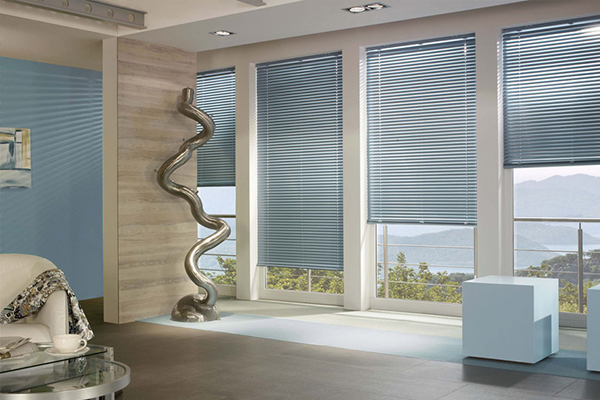 Aluminium Venetian Blinds
If you are seeking to save costs and still have a sophisticated look for your seaside apartment or business in the Atlantic Seaboard, look no further! The custom aluminium venetian blinds that we offer come in multiple colours and are fully customisable to your unique needs! No fuss or hassle, just a few drawstrings and rotators to operate them and only dusting required to give them a good cleaning. Our made to measure aluminium venetian blinds are especially good at keeping the glare out from the ocean and you can decide how much light enters the room at any given point in time. These custom aluminium blinds will also conserve energy, keeping the pad cool in Summer and warm in Winter that the Atlantic Seaboard is known for. Acquire all the luxury of our window solutions today, but at a fraction of the price with our custom aluminium blinds!

Wooden Venetian Blinds
Our Wooden Venetian Blinds will vamp up any Atlantic Seaboard condo with just a simple phone call. The majestic essence of these woody hues (although also available in white for our beach house enthusiasts) will add a priceless natural dynamic to any room's ambiance. Keep the glare out from the ocean as well as the cool in during summer and save on energy costs. These venetian blinds are super simple to maintain and highly weather resistant, due to a clever coating of varnish – Custom wooden blinds from Cape Town Blinds will last for many years to come, thanks to this feature. Give us a call to arrange an appointment for your custom wooden venetian blind needs in the Atlantic Seaboard.
Vertical Blinds
Custom vertical blinds are a very popular choice amongst our clients located in the Atlantic Seaboard, mimicking the feel of drapes with far more control. The clean, minimalistic lines drawn by their vertical nature add a modern appeal to any apartment or office suite. Fully customisable and available in attractive colours, these made to measure vertical blinds will add an immaculate atmosphere to your next interior design project. The versatility of these blinds is unmatched, allowing you to decide which side to keep them on and how much light should enter in the room. They will shun the heat out and keep the cool in too! Contact us to book a consultant to our custom vertical blinds in your Atlantic Seaboard home today.

Roman Blinds
You might be looking for vintage appeal, oceanic purity or a more artsy design for your Atlantic Seaboard home – Cape Town Blinds has some good news for you! Our custom roman blinds are flexible to suite your needs, down to choice of fabric and colour scheme. They also have the added benefit of keeping in cold air in summer and hot in winter, which may save costs for you. Their vintage nature surpasses any current styles that are bound to fade out of popularity. The simplicity of the drawstrings used to operate them make them very user-friendly and a treat to any ambiance you undertake to create from scratch yourself. Just a click of a button away, organise an appointment this moment and get your golden ticket to some beautiful custom roman blinds for your home in the Atlantic Seaboard!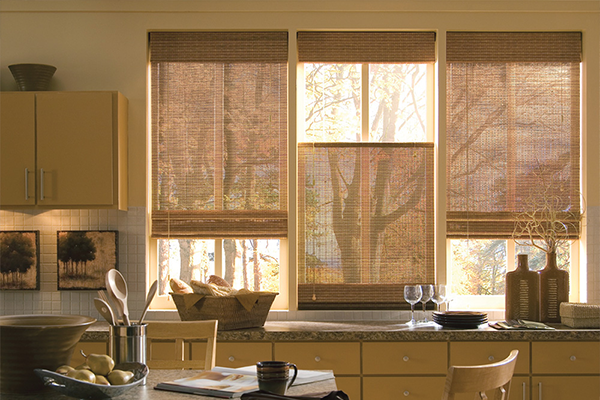 Bamboo Roller Blinds
Do you have a getaway pad or a more down-to-Earth home on the Atlantic Seaboard? Consider installing made to measure bamboo roller blinds for your windows to impart to the room a naturalness straight out of Bohemia! These customizable roller blinds are the ultimate in sustainable window design solutions and last for a lifetime. Cape Town Blinds prides itself in presenting custom bamboo blinds that don't come with spaces between the slats, reinforcing the structure and making wear and tear virtually impossible. This reinforcement also enhances your cleaning experience with them, allowing you to comfortably wipe the dirt away. Light weight, practical and eco-friendly, what more could a nature lover wish for? Call or email us today to have an expert visit your home in the Atlantic Seaboard to get your custom bamboo roller blinds started.
Shutters
State of the art in blind technology, custom shutters are the ultimate solution to your home or company window needs in the Atlantic Seaboard. They include all the best features of blinds known to man! You can drown out sound, light, heat and they provide an extra security measure in place of burglar bars. Luxurious and the epitome of interior design sophistication, our custom shutters can be crafted using any material from wood to metal and can be made available in just about any colour. Classic and of top-class, shutters are highly sought after for their seamless elegance and are fit for any elite interior out there. Book a consultation with a blinds expert in the Atlantic Seaboard right away to ensure your interior receives the quality custom shutters you deserve.
Reviews from our Atlantic Seaboard Customers
We hired Cape Town Blinds to install custom blinds for our kitchen in Atlantic Seaboard. The team was extremely friendly and professional the entire time. The blinds themselves were fantastic! They were made of high quality material and added a nice accent to our room. Great job guys!
We recently moved into our home in the Atlantic Seaboard area and needed a set of custom blinds for our home. After searching around we were recommended Cape Town Blinds and we could not have been happier. The blinds fit perfectly and were made of high quality material. We'll definitely be buying from them again.
Meet with a blind & shutter expert in the Atlantic Seaboard now