Blinds and Shutters in Strand
Strand, which literally stands for "beach" in Africa, is a seaside town in Western Cape. Its location by the beach makes it a good spot to buy property or to go on a vacation. Its main attraction is the main beach that runs for 5 kilometers. Tourists can really enjoy the variety of watersports and activities like swimming, surfing and board sailing.
Though it is a small town, it is also a booming business district. You can go to a Regional Shopping Centre nearby with around 190 shops. Another shopping mall in the area is the Somerset Mall. It is also composed of many schools and top medical facilities.
We are proud to be a top blinds and shutters supplier in Strand and we will address your window covering needs. We are passionate in what we do and we have helped a lot of clients in the Western Cape Area. Give us a call for a free consultation.
Meet with a blinds consultant in Strand
Blinds & Shutters in Strand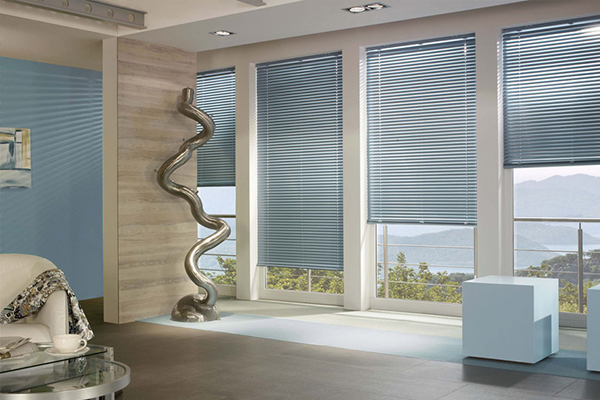 Aluminum Blinds in Strand
If you want a mix between durability, value and beauty, aluminum blinds is a wonderful solution for covering your windows. Aluminum is a lightweight metal. Hence, it has the strength, but it's not as heavy. It is easy to maintain, resistant to moisture, and it doesn't rust. It also has reflective properties. When the blinds are closed, it reflects off light and heat from coming in during the summer or coming out during the winter. It will help you save energy, which we all need to do these days. Aluminum can be coated with different shades and colours, or you can choose for a metallic look like silver or bronze.
We only supply aluminum blinds that are manufactured according to industry standards. Give us a call today so we can discuss different options that are right for you.
Wooden Venetian Blinds in Strand
Wooden Venetian Blinds instantly add interest to your home or office. Compared to curtains or fabric blinds, they look more structured as if they are really part of the window. It may require a bit more of investment, but the warmth and richness of natural wood is worth it. We have many stains and colours that you can choose from, and we can cut it according to the size of your windows.
Venetian blinds offer great flexibility in terms of function. You can fully raise or lower it to maximize or block off the view and lighting. You can also rotate the slats to control the level of privacy.
A lot of things may be going through your mind right now. Call us now and we'll sort it out and present you with best solutions for your windows.
Vertical Blinds in Strand
If you have large windows and doors and want to block the sun's rays, vertical blinds are a great solution with a distinct flavour. The vertical elements add to the clean and modern look of your home or office. If you have a room that faces the beach in Strand, vertical blinds allows for easy access from your room to the balcony.
They can function in 3 ways: move all the slats towards the left, towards the right, or part from the centre so half moves left and half moves right. When totally opened, the breathtaking view is all yours.
As a supplier of superior vertical blinds for more than 2 decades, hundreds of our clients are happy with our service. Contact us today and we will show you the different blind and shutter materials, colours and designs.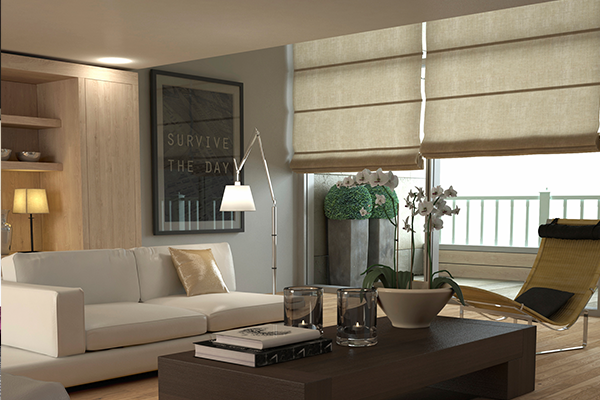 Roman Blinds in Strand
Installing roman blinds is a fast and cost-effective solution to covering your windows. Because they come in different fabric prints and textures, you can use them no matter what the design of your home or office. For a traditional look, you can use cotton or tweed fabrics. If you have a contemporary home, you can go for linens or satin fabrics.
The roman blinds fully open with the fabric folding on top of the other. This can be done by simply pulling the cord. The fabric is detachable and washable.
Consult with our roman blind experts today to discuss the various possibilities for your home. As a long-time supplier of blinds and shutters in Strand, we know what's best for our clients. We are committed to quality and good customer service. Give us a call today.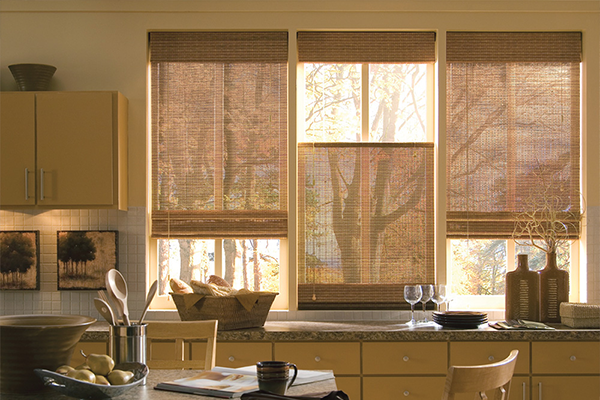 Bamboo Roller Blinds in Strand
Bamboo blinds give you the same effect of wooden blinds, but with a more relaxed appeal. Where wooden blinds are formal, bamboo is more casual. Its natural finish adds texture and interest to any space at a lower cost. They are perfect for your home by the beach in Strands. If you're not near the beach, so what? It can still feel the same with these bamboo blinds.
If you are concerned about the environment, bamboo is an excellent eco-friendly choice because it's an organic, sustainable material. These blinds can be made to fit any window size and they are easy to clean. No need to wash, you only have to wipe them regularly.
We provide both ready-made and custom-made bamboo roller blinds. Call us now to book a free appointment.
Shutters
Window shutters can elevate the appearance of any room into a whole new level. Unlike blinds, they are custom-fitted to look like a planned architectural element. Aside from giving your home an added elegance, it also increases the level of privacy and security in your home. When totally closed, it can still admit light when you rotate the slats of the shutters.
You can have it painted to match the existing window frame if you want it to be subtle, or you can highlight it by having a contrasting colour. Whichever you prefer, they are available in different colours or wood stains.
Want to explore having shutters at your home or office in Strand? Feel free to call or email us today and we are happy to help you with any inquiries.
Blinds Customer in Strand
The installation was successful and the installer kept us updated the whole time. I would recommend Cape Town Blinds to everyone I know – Paul K
I am very satisfied with their workmanship, courteousness and punctuality. My new kitchen blinds are terrific. I really appreciated your assistance in everything. – Nicole
Book a consultation with a blinds expert in Strand